JRW Design Co. Christmas Ornaments | Save $3 + Buy 5+ Get Free Shipping
The Perfect Gifts This Christmas
Make Sure To Hit "VIEW ALL" To View The Full Sale
Some sales may have multiple pages of listings.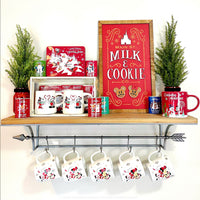 How To Shop JRW Design Co.
Thank you for visiting our jrWD.co! Here at JRWD.CO, our goal is to open up at least once a month to take on orders. Yes, most listings are listed as SOLD OUT until our next opening. Click here for a full list up upcoming Shop Openings.
During our Shop Openings we release a limited number of signs.
All items listed in the sale below will promptly restock at the time of the opening.
Make sure to refresh at the time of the sale to beginf the ordeirng process.
The website will be unavailable from 15 minutes before each sale as we restock. 
Shipping can take 2-6 weeks depending on the sale. We advertising the shipping estimate with each sale.
If you check out multiple times, shipping will NOT be refunded. Please check out once.
If items are damaged during shipping, please email us with photos, as well as include your order number In the subject line.
Thank you so much for shopping small with us!
Have a magical day!
Justin & Matt
Upcoming Shop Openings
Sold Out?
Yes, but we open once a month. All items listed in the current Shop Opening below are usually SOLD OUT until we're activly irunning the sale. All items are promptly restocked at the time of the Shop Opening.
All Shop Openings go from 6PM EST until sold out. Make sure save the date. All items are handmade after They areordered.